[ad_1]

For all of the teams vying for one of the top three quarterbacks in the 2023 NFL Draft — or pretty much any organization in search of a new option under center — the most important factor is the coach. That's an obvious statement, and one I felt dumb writing, but count me among the many who thought Daniel Jones wasn't salvageable after a couple of seasons under Joe Judge and Jason Garrett.
Obviously, a quarterback's talent dictates how high an offense's ceiling can soar, which is why the San Francisco 49ers moved up to draft Trey Lance. The ironic part is their current starting quarterback — who had one of the greatest playoff debuts of any QB — was the last pick in the draft.
General managers, fans, and owners think "We need a quarterback, we need a quarterback, we need a quarterback," and use valuable assets to procure one only to stick him some incompetent retread. We're constantly told that finding a franchise signal-caller is an inexact science, but that's a half-truth.
You can have 'the guy,' but he needs 'the coach'
Take the Chargers for example. Justin Herbert is the definition of a franchise quarterback. Tall, strong, athletic, can make all the throws, plays, etc. Yet, what percentage of his talent is being utilized under coach Brandon Staley? Is it more than 50 percent? The numbers will tell you he had a good year, but the losses tell a different story.
G/O Media may get a commission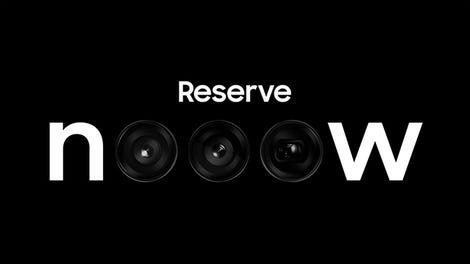 Up to $100 credit
Samsung Reserve
Reserve the next gen Samsung device
All you need to do is sign up with your email and boom: credit for your preorder on a new Samsung device.
Los Angeles parted ways with its offensive coordinator Joe Lombardi after Saturday night's epic collapse because when a failure as cataclysmic as that occurs, someone has to lose their job. But it should've been Staley. He's shown an uncanny ability to hamper his team's results. The Chargers don't get better throughout the season. It's a week-to-week roller coaster that looks dynamic one game — or half — only to lose all semblance of competence without rhyme or reason the next.
The most triggering portion of Wild Card Weekend came during NBC's Football Night in America when Jason Garrett was beaming like a proud father after Jones' outing against the Minnesota Vikings. Danny Dimes looked like he was on his way out of the league after last season, and that's evidenced by the Giants not picking up his option before this year.
Entering this season, the Giants' QB had a 50-49 TD-to-turnover ratio (that's including passing and rushing scores, and interceptions and fumbles). I thought there was zero chance of Brian Daboll being able to work the same magic in East Rutherford as he did in Buffalo with Josh Allen, and I was dead fucking wrong. New York isn't the most explosive team, but Daboll isn't trying to hammer squares into the circle hole. He's coaching to his players' strengths.
It takes a village
This season's New England Patriots are an ideal test study of the importance of coaching, and how it takes more than one guy to develop a QB. Mac Jones' rookie campaign was so promising that he received a standing ovation just for running out on the field on the first day of training camp.
Under offensive coordinator Josh McDaniels, Jones was put in situations to succeed. You mix that with Bill Belichick's defense and game plan, and you have a 10-7 team not despite a rookie QB but with the help of one.
Now look at what happens when one hand can't service the other. Belichick failed to adequately replace McDaniels, and Jones finished his sophomore year with a litany of tantrums and almost as many picks as TDs (14-11).
However, the departed OC didn't do much better for the Raiders. All Las Vegas did with McDaniels running the show was blow second-half leads in a distinctly Chargers-type fashion. While Las Vegas might not regret moving on from Derek Carr right now, that'll be decided by the QB's next team. If it's Baltimore, sign me up for 10-7 or 11-6. If it's Washington, I'm betting the under on the Commanders' win total as soon as it's released.
So, yes, "You need a QB, you need a QB, you need a QB." But first, and even more importantly, you need a coach. 
[ad_2]

Original source here

#PSA #NFL #teams #picking #good #coach