When it comes to injuries, one of the ways in which the NBA and the NFL have similar dangers are ankle injuries. Harm to that area of the body is why the San Francisco 49ers are currently starting the last pick in the 2022 NFL Draft at quarterback in the playoffs, and why Patrick Mahomes completed the Kansas City Chiefs' 27-20 win over the Jacksonville Jaguars on one leg.
While getting tackled on Sunday, his foot rolled up underneath his body and the result was a high-ankle sprain. Tony Pollard found himself in the same predicament during the Dallas Cowboys' 19-12 loss to the San Francisco 49ers, however, he suffered a broken fibula on top of the high-ankle injury.
Rules put in place to protect players
Many years ago, back when a college email address was necessary to create a Facebook profile, Terrell Owens was pulled down by the back of his shoulder pads and suffered a broken leg and torn ligament in his ankle. Former Dallas Cowboys safety Roy Williams had injured several players that season with that tackle, so a new penalty was created. A 15-yard personal foul for what has been since known as a horse-collar tackle.
The NBA has also made some rules to protect its players from lower body injuries. In that sport, it is not difficult to deliberately take out an opposing player's ankle. If a referee deems that a defender has stuck his foot out too far underneath an offensive player attempting a jump shot, the offending player will be assessed a flagrant foul.
In professional athletics, defenders must be required to play with restraint. Of course, they are desperate to make a stop, but to keep order the line has to be drawn at even appearing to intentionally go after a body part. That being said, there was nothing wrong with what happened to Mahomes and Pollard on Sunday.
G/O Media may get a commission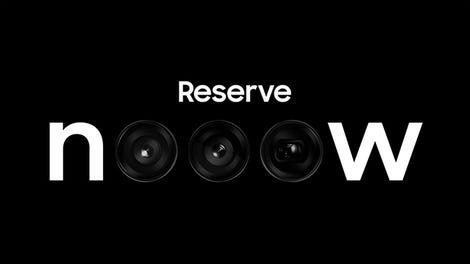 Up to $100 credit
Samsung Reserve
Reserve the next gen Samsung device
All you need to do is sign up with your email and boom: credit for your preorder on a new Samsung device.
No one stuck a foot where Mahomes and Pollard intended to take their next step, and they were not yanked down by the back of their shoulder pads. Football uniforms are slick. The designs have become progressively tighter and slicker over the last 20 years. Jerseys cling to the pads, and a person would have better luck clinging to an opposing player's quad muscle than his pants to try and make a tackle.
Of course, players are going to sometimes slip at first contact with the cloth now being an adhesive on their bodies. If the result is defenders falling from offensive players' hips to their ankles while trying to make a tackle, that is the price of new technology. If the league has a problem with that, then players can go back to wearing pants with the hip pads sticking out, and jerseys that can be untucked with one strong tug.
Sometimes these things just happen
The ankle turn is one of the few injuries in football that has little to do with the violence of the game. A false step on a staircase and you, the person reading this article, might be hobbling at work just like Mahomes. The horse-collar penalty was implemented just under 20 years ago. The rule has achieved its goal, but what happened to Mahomes and Pollard does not in any way meet those criteria.
It sucks when an involuntary foot roll can potentially decide a championship, but those are the breaks in an industry where adults engage in physical competition for money.


Original source here

#Patrick #Mahomes #Tony #Pollards #lowerbody #injuries #unfortunate #worthy #penalty #rule #change