[ad_1]

Artists are often great at capitalizing on a moment and saying what everyone is thinking in a creative and eye-capturing fashion. Enter Preston Pannek, whose mural of Luka Dončić holding a "Please send help" sign perfectly encapsulates the season the Dallas Mavericks are having. And like any fascist government, upset with such displays from rogue artists, Mark Cuban is upset about it.
Cuban called the piece, located in Deep Ellum, "disrespectful," sharing an exchange with Pannek about how he expressed himself as a fan. When I first saw the headline and the artwork, I thought maybe the Dallas owner's displeasure with the mural came from Pannek's decision to give Dončić the facial expression of a child in the Eastern Bloc suffering from the hardships of war.
I can see how that could be perceived as distasteful, but pretty much everything Cuban wears to American Airlines Arena is two steps away from clothing a homeless person, so he doesn't have a lot to stand on.
Cuban responds personally
Cubes, what the hell did you think was going to happen when you engaged with a fan to challenge him about his work? This isn't Shark Tank, nor Mavs HQ. Your opinion means shit, so enough with this guilt-trippy condescending stuff.
G/O Media may get a commission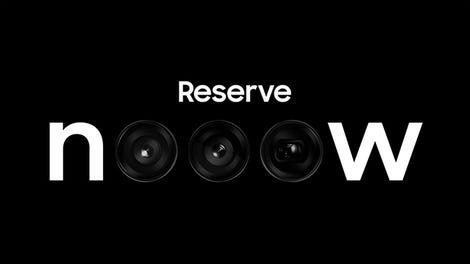 Up to $100 credit
Samsung Reserve
Reserve the next gen Samsung device
All you need to do is sign up with your email and boom: credit for your preorder on a new Samsung device.
The back-and-forth, initiated by Pannek after he was prompted to email the owner by a reporter, is semi-testy. Pannek reaches out, speaks his peace, and offers to change the text in the mural to "Thank you Mark Cuban" if he can get Dončić some help.
Cuban's response reads, in part, "It is disrespectful. But it's your choice to do what you want. If that's the way you want to be a fan. Go for it."
Pannek then tells him "Sorry you feel that way," and says he's not the first person to harp on the organization for failing to surround Dončić with a Robin. And that he's still rooting for the Mavs.
That's when Cuban hits him with a sarcastic Tao-ism, saying "Not being the first person to say something always justifies what you say." Only billionaires can ooze that much indignation. I mean, good god, man, Pannek isn't espousing hate speech. Even people who don't watch the Mavericks every night know that Luka is getting the least amount of help of any superstar.
Dončić is balling, but Dallas is just 3 games above .500
By the way, Pannek is right. Dallas is one of the streakiest teams in the league, and every time you think they're separating themselves from the play-in group, they drop five of seven or six of eight (which they've done on three different occasions this year).
That could be due to the onus Dončić places on himself to be the offense, or the supporting cast's inability to create its own shots. It's probably a combination of the two, and it's brutal seeing a guy put up 34, 9, and 9 in a season that's going nowhere.
He won't win the MVP because the Mavericks won't have the Ws or the backing of the analytics nerds despite being the unequivocal reason why Dallas wins or loses. Nikola Jokic carried the Nuggets to the sixth seed in 2022 and took home his second MVP, but because Russell Westbrook made usage a detestable stat, we have to pretend that Dončić hasn't been better than James Harden during his MVP season.
Mark, all Mavericks supporters are asking for a trade — or at least a little self-awareness until then. 


[ad_2]

Original source here

#Luka #Dončić #Banksyd #Mark #Cuban #pissed