With Divisional Weekend right around the corner, it's easy for fans to look for any reason to believe their adversaries should be disqualified. What better way to advance than by default, am I right? Recently, Philadelphia Eagles kicker Jake Elliott — and the entire Eagles' special teams unit for that matter — has been placed under a microscope, and fans seem adamant that they have found evidence of foul play.
If you're too busy to read that story, the short version is explained in this TikTok from user @glue_guy_sports. Essentially, people noticed that the Eagles' holder Arryn Siposs was purportedly placing a "foreign object" underneath the football on field goal and extra point attempts to assist kicker Jake Elliott. The guy in the video says reports have come out of the Eagles cheating. That's not true. There have been allegations, but that is all. NFL officials have reportedly been asked to keep an eye out for these foreign objects during this weekend's game against the New York Giants — even though they've supposedly known about these objects being used by the Eagles since Dec. 21. Nonetheless, I can assure you that nothing will be found and that nothing is going on.
The fact that Elliott even had to defend himself against these allegations is absurd. It's a marker! It's nothing more than a visual cue that tells the holder where to put the ball. It's not a prop that allows the Eagles to get the ball an inch higher off the ground like the Las Vegas Raiders were doing on kickoffs earlier this year. Elliott said in an interview with NJ.com that using a ball marker is something "probably 30 teams do" and told the website that Philadelphia has talked to the league about the allegations.
What did the Giants' special teams coordinator have to say about it?
Sure, Giants' special teams coordinator Thomas McGaughey didn't overtly say it was a legal maneuver when prompted during a press conference earlier this week. However, he was practically avoiding the question altogether, looking to keep his focus on his own team. "My primary focus is our guys, our battery, taking care of that," he said. "Yeah, I'm not going to worry about that."
G/O Media may get a commission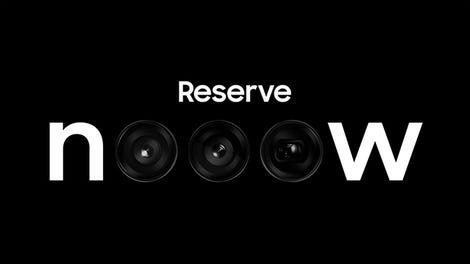 Up to $100 credit
Samsung Reserve
Reserve the next gen Samsung device
All you need to do is sign up with your email and boom: credit for your preorder on a new Samsung device.
McGaughey even admitted that having a visual marker does in fact help holders place the ball. So, as long as it doesn't help the kicker make the kick, what's the problem?
Seen it before
This is something we've seen on numerous occasions, whether it was Kansas City kicker Harrison Butker's game-winning kick during Week 2 of the 2020 NFL season or Lions' holder Jack Fox doing the same thing during a Week 2 game this year against the Washington Commanders. If you were to go back and watch the All-22 film for every field goal attempt this season, I'm sure you'd find that 95 percent of kickers and holders were using some sort of visual marker on the hold. It's not illegal.
What does the rulebook say?
Now, could an argument be made for making it illegal in the future? Sure. Rule 11, Section 4, Article 5 of the NFL rulebook states that "No article of any type may be placed on the field, or used in any manner, to assist a player in the execution of a field goal and/or Try attempt." Just as how a kicker can't dry off a wet field before a field goal try, perhaps placing a visual marker could be considered unfair since it does help holders place the ball more effectively, which in turn, increases their team's odds of making the field goal. However, you can't make it illegal this season since likely hundreds of field goals have already been made this year with the use of markers.
Elliott isn't cheating. Instead of looking for a reason to get the Eagles eliminated, maybe just beat them. How about that?


Original source here

#cheating #everyones