[ad_1]

Despite being the only prospect outside of the top 23 that made the McDonald's All-American team, Bronny James is the game's headliner. The 34th-ranked recruit in 2023 is getting a dramatically larger brand bump from his last name than Arch Manning, and I don't know whether to be outraged or sympathetic. It's possible for two things to be true, but diametrically opposed feelings? That's a mind fuck.
The case for outrage
I'd like to think that most rational people think influencers suck. The term, the shameless hocking of products and integrity, an incomprehensible attachment to the internet. Selling out used to be vilified, and now kids can't do it fast enough. I personally blame the fall of the music industry, and acts having to put their music anywhere because there is no revenue from album sales, but I digress.
What does this have to do with Bronny? To call him an influencer moonlighting as an NBA prospect would be harsh, but I assure you, anti-LeBron James people feel that way. Obviously, Bronny is getting a massive boost in notoriety because of who his dad is. The son of the King has been in Nike commercials and Space Jam 2 (not sure if that's a compliment, but let's keep it moving).
Even though logical fans know Bronny isn't the second coming of his father, LeBronites are facing the daunting reality of their favorite player's career nearing its end. Who the hell are they supposed to root for if they spent an entire NBA fanhood rooting for a player and not a team? The opposite is true, as well. LeBron haters will be without an entity to throw memes at every season.
G/O Media may get a commission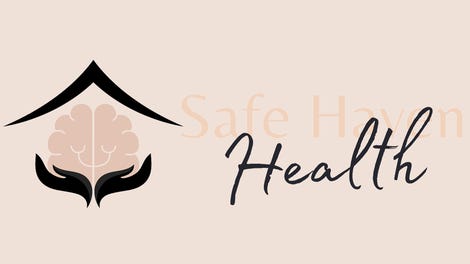 Addiction counseling
Safe Haven Health
Accessible for all
Safe Haven prioritizes your needs with flexible and individuated substance abuse treatment, specifically opioid & alcohol addiction.
If LeBron had it his way, he'd hand the torch of the league over to his son when they inevitably play on a team together. (Anthony Davis sure as hell isn't going to take it.) Knowingly or not, LeBron also is passing the hate torch.
It's fair (or completely illogical) to go from rooting for (or against) the father to rooting for (or against) the son, especially if you've got no direction. I'd argue that the people who hate LeBron — even if they're not bothered by nepotism in the real world — will have (already have?) a selective amount of outrage for the favoritism shown to his son. Skip Bayless has already fired the first diatribe.
The internet has enough hate to spread it around, and items included on that list are nepotism, things anointed by the internet, and LeBron. So, good luck to Bronny.
The case for sympathy
For all of those reasons just stated to dislike Bronny, he's still just an 18-year-old kid. The pressure he faces because of his name is unfair. LeBron has even acknowledged that he regrets giving his son his name. The bar is set unreasonably high, yet it's no fault of Bronny's.
He grew up on the internet, literally, and has been in the public eye for going on two decades. He seems to have a good head on his shoulders, and that's something his dad worked hard to instill. So what if he has a large following on Instagram and Tik Tok? Seriously, who the fuck cares?
He's a young, Black kid living like royalty and taking full advantage of the opportunities afforded to him by his father. America generally loves a succession story, so why should this be any different? There are innumerable Hollywood stars who got into acting because of a famous parent, and we don't hold it against them even if they're not as great as their predecessor. Who doesn't like Rashida Jones or Scott Caan? (And who didn't like Paul Giamatti before those Verizon commercials?)
In any case, Bronny is going to learn real quick about just how difficult the path to NBA relevance really is. Giannis Antetokuonmpo's brothers are anywhere from four to seven inches taller than him, and they still can't crack a rotation. There's no doubt that young James will be on an NBA roster in a couple of years, because LeBron can still hoop and said he wants to play with his son. Teams will be lining up if all it takes to get a year out of LeBron is a second-round pick, or picking up an undrafted free agent.
If that's the case, the thought of Bronny's career high point being an exchange of alley-oops with his dad is… sad. It'd be great for basketball if this was a Griffey-type situation, but Ken Griffey Jr. was the No. 1 overall prospect out of high school. The Mariners selected him first overall. Bronny has improved his ranking, but if he could jump straight from high school to the NBA, he'd go undrafted if he went by any other name. He's a combo guard, so the best-case scenario is, what, a more athletic Seth Curry without the hereditary jump shot?
This is a long way of saying, Bronny can evoke anger or sympathy, and I don't know whether to mock or defend him. It'll probably be a bit of both, so feel free to call me a hypocrite.
[ad_2]

Original source here

#ruling #supposed #feel #Bronny #James