[ad_1]

I'm not stupid. Well, I'm not that stupid. At least some of the time, when the few neurons I have left fire at the same time. I know Rhea Ripley is winning the Royal Rumble on Saturday. You know Rhea Ripley is winning the Royal Rumble on Saturday. And that's not a bad thing! She's great. But it should be Asuka.
Rhea has been an underutilized badass pretty much her entire time on the main roster. She's just about the only good thing about Judgement Day, and I say that as an unapologetic Damien Priest fan (I liked him even when his name was "Punishment Martinez," which was a big obstacle to get over). Even while being saddled with the failson cipher that is Dominik Mysterio, Rhea has shined as the dominatrix who just quit her job because she didn't get to inflict enough pain. She is basically the only powerhouse on the women's roster that is something other than just big. Rhea can do a lot of shit!
She's also got a history with Bianca Belair, going all the way back to NXT. There is no question they could have a Mania-quality match in Los Angeles, and could conceivably steal the show if given 15-20. Belair has become something of a Mania specialist, and Rhea is certainly on that level.
But WWE and Triple H can get to that match without Rhea winning the Rumble. She's really the only credible challenger on Raw as it is. Bayley has been made to look more doof-ish than conniving, and she's already had her shots at Bianca. Becky Lynch has a "Been there, done that" feel at the moment for Belair. Unless Alexa Bliss's turn to the theatrical with Bray Wyatt really takes hold, she doesn't quite have the in-ring chops to be in a Mania match with Belair. And even if it does, Bray Wyatt's theatricality hasn't ever really worked on the Mania stage (think bugs, think Alexa herself coming out of that fucking box). Rhea-Bianca is already in the water.
What WWE needs is something for Charlotte. The SmackDown women's roster is pretty barren at the moment. Raquel Rodriguez seems to be getting warmed up for Charlotte, but she's not ready for this kind of platform. Ronda Rousey is off having another pout because things didn't go her way like the spoiled brat she is. Which has left Shayna Bazler twisting in the wind, though she might be a pretty good dance partner for Charlotte. Or she would be, if she'd gotten to do anything on the main roster as she did in NXT, which she hasn't. To the WWE audience, she's just a face in the crowd.
G/O Media may get a commission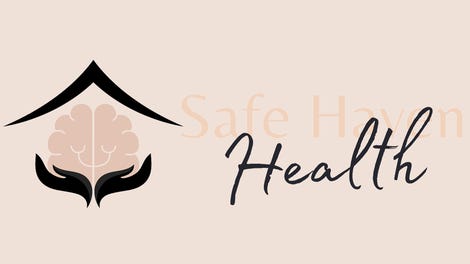 Addiction counseling
Safe Haven Health
Accessible for all
Safe Haven prioritizes your needs with flexible and individuated substance abuse treatment, specifically opioid & alcohol addiction.
Flair needs a legitimate challenger
If the goal is to give fans a Charlotte match they can actually sink their teeth into, then there's only one choice. Asuka hasn't disappeared like some, though she hasn't been front and center since sort of pairing up with Belair and Bliss to take on Bayley, Iyo Sky, and Dakota Kai. The last time we saw Asuka, a month ago on Raw, she'd removed her facepaint but had a new, steely edge in her match with Ripley. Fans felt like she was getting back to her NXT/unstoppable monster days, if not her Japan/murder clown days. On social media, she's been teasing finding a newer and/or better version of herself, and there'd be no better place for her to introduce a new leaf than walking into the Rumble and clearing out the ring as a refreshed aggression machine.
She also has a rich history with Charlotte. The two of them maybe had the best match at WrestleMania 34, when Charlotte ended Asuka's unbeaten streak that had spanned her NXT and WWE career to that point. Asuka also had to get fed to Charlotte right before Wrestlemania 35, forking over her title as Charlotte was retrofitted/jammed into the Lynch-Rousey match where she really didn't fit.
Asuka hasn't really recovered from that, which most fans thought was completely unfair. She had a great run as champ a year later…during the pandemic. She never got to carry a title back in front of live audiences. But it was the having to do the job to Charlotte to fulfill the vision that Vince McMahon had for the first-ever women's main event that left fans feeling like Asuka had been cheated. There is unfinished business here, which a Mania match could center on.
WWE's underutilized ace
It's that feeling that Asuka has never hit the heights she's more than capable of with WWE that makes her the best choice to win the Rumble for a second time. She'd be the first to do that, which gives her even more sheen to take a prime Mania spot. While HHH has brought a host of wrestlers back into the company, who has truly been remade and improved? Maybe Rhea? Debatable. Here's a real chance.
A new dawn for WWE, along with Asuka showing a desire to remake herself, gives both a road to a true Asuka revival. Her career has been defined by Charlotte, and by losing to Charlotte. First, it was the end of her dominance. Then it was an example of how she would never be held to the same level as Charlotte or Becky or even Ronda, despite likely being a better worker than all of them. She belongs there, though.
Another match with Charlotte can put all that firmly in the past and set up one great main roster run for Asuka. She's 41 now, she won't be around forever. WWE could get a lot out of a reborn, murderous, scary-as-fuck Asuka. More than the kind of adorable, very funny, still technically gifted performer they've had for the past year or two. There's no better way to get to the first avenue than having her finally get one over Charlotte, and the symbolism of a remade Asuka moving beyond Vince's old standby/binky in Charlotte would be hard to miss. And the best way to get there is for whatever this new version of Asuka is going to be taking the Rumble.


[ad_2]

Original source here

#Asuka #win #Royal #Rumble