The MLS season always comes out of the weeds in a surprise fashion, mostly due to its placing its start right when the business end of the European season begins (Champions League knockout rounds, closing stages of domestic seasons, etc.). It's only 44 days until MLS starts its season, and though the league always says this in its marketing campaigns (every league does), this very well may be its most important season. One, the Leagues Cup with Liga MX will happen in July and August for the first time, a potentially huge boon to the league's visibility thanks to getting tangled up with the most popular league in the US, which is Liga MX. Second, it's the league's first with its exclusive TV/streaming deal with Apple TV, a first-of-its-kind deal where a sports league is turning over all its broadcasts to a streaming platform. It's that part that is the real boom-or-bust aspect of the 2023 season.
We haven't known much about what exactly Apple's operation would look like, other than they're paying $2.5 billion over 10 years, season ticket holders will get the league pass (or whatever it's called) for free, and it's going to be an NFL-style coverage method — i.e. no local broadcast teams, a nationally based studio show, rigid start times. Recently, we've learned a bit more.
We know the cost for fans now, which is $99 for the season or $15 a month if they're not already an Apple TV subscriber, and $79 and $13 if they are. Certainly cheaper than the season commitment that NBA or MLB fans make for their streaming services to every game, but more expensive than when MLS was simply on ESPN+. Given how regional/parochial MLS fandom is, and given that a lot of those fans already have season tickets that get them the subscription already, it's hard to nail down just how popular the subscription will be.
Also, there have been a raft of hirings made official, mostly from the local broadcasts that the league and teams used to have. It also looks like Taylor Twellman is poised to be the voice or face of the studio show, the Terry Bradshaw/Charles Barkley before, during, and after games. Twellman generally has useful things to say, and he also generally shrouds them in yelling and being an attention-moth. So that's what we've got for sure.
Playoffs are still a mess
One thing we've known for a while about MLS's deal with Apple is that Apple wanted a lot more playoff games. Given how humdrum and straight-up stale the regular season can get (and we'll circle back to that), the MLS playoffs are the draw. And there have to be enough of them, and enticing enough, to get more people to either sign up then or dip their toes in the whole season.
G/O Media may get a commission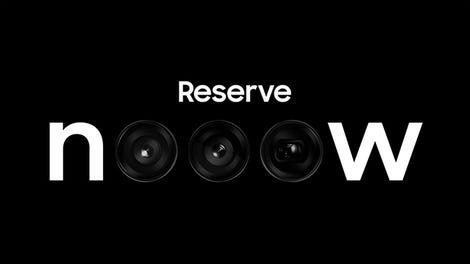 Up to $100 credit
Samsung Reserve
Reserve the next gen Samsung device
All you need to do is sign up with your email and boom: credit for your preorder on a new Samsung device.
At first, the thought was that the league would adopt a World Cup-style group stage to open the playoffs, with two groups of four in each conference and the top two in each group moving on after playing three games. That idea seems to be on the scrap pile now, with the league reportedly shifting to making the first round of the playoffs best-of-three, or a race to five points to be more to the point. The conference semifinals and finals would still remain single-elimination, as would the MLS Cup. This could give Apple anywhere from 23 to 31 playoff games, depending on how the first round goes.
Does it make sense? If it does it's only barely. A three-game first round certainly weighs things to a higher seed more, as they would get two home games, and also it's harder to see an eight-seed either beating a No. 1 seed twice or never losing in the span of three games (a win and two draws would get it done). But does it give the regular season enough additional weight to make teams really invested in finishing as high as they can instead of taking their playoff spot and reading the waiting room magazines until they start? Doesn't feel like it.
The single-elimination after that keeps the chaos that the MLS playoffs has tried to pride itself on in recent years as well, but again, it doesn't really add much to the slog that the regular season can become or reward teams for powering through that regular season. On the flip side, it makes everyone feel like they have a chance. Where you land on that debate is up to personal taste.
Is it storytime with MLS, boys and girls?
In recent days there'd been one of those weird and only tangentially connected discussions going around Twitter, what Twitter at least used to specialize in, on how Wrexham FC had seemingly connected better with fans than a lot of MLS clubs had, being in the news thanks to their FA Cup upset of Championship side Coventry City on Saturday.
As things do on Twitter, the debate wildly swung its arms and sprinted into just about every mud puddle it could find, from rants about the quality of either MLS or the English Conference and euro-snobbery to the league's structure and everything in between.
But somewhere in there is a genuine nugget on what Apple and the league are going to do when games aren't on. What else do you get for your $79 or $99 Monday-Friday?
According to The Athletic's Sam Stejskal, Paul Tenorio, and Pablo Maurier:
The new Season Pass app will also include a significant amount of club-created content on channels called, "Club Rooms." According to an internal league document acquired by The Athletic this week, those club rooms require specific content before and during the season, including club profiles, player profiles and a fan/culture-specific feature called, "The Ritual." Those channels will also have videos on club "legends," team traditions and big games in the team's history, as well as weekly and monthly content during the season, including first-team reports, player interviews, MLS Next Pro and academy reports and community reports.
And this is where Formula One's Drive To Survive has altered the world. Every league or organization thinks that with the right documentary, they can open themselves up to a much bigger market. Tennis and golf are leaping in this year. But that involves some things that not every league is willing to do.
One, you have to be completely open with complete participation, not try and guide where the stories go. And even that comes with risk, as we saw with Max Verstappen refusing to participate in Drive To Survive after he saw how he was positioned in Season 1. Two, you do have to have a story.
While Drive To Survive certainly added a whole lot of character and color to people we knew nothing about before, it also made us care about every little thing that happened on race day. Suddenly, it wasn't just about the checkered flag, but we also came to realize why it was so important for McLaren or Alpine to lock down the fourth spot in the midfield. We saw Haas's struggles to even be relevant. Or Daniel Ricciardo's team-hopping to have one last gasp at podiums and a world championship. Can MLS make a game in July in 90-degree heat between two teams who can't finish higher than fifth in the conference really matter so much?
Same goes for Welcome to Wrexham. While it might not have been aimed at fans like you and me, and certainly benefited from the Galactus-size charm of Ryan Reynolds and Rob McElhenney, there's a pursuit on the foundation of it. To reform the club, to position them to escape the Conference and up the English league pyramid. I don't want to get off on another promotion/relegation rant, it's so easy to do so, but what's the interest story comparable in MLS? The chase for a playoff spot? Not really the same thing, because a club won't transform in the same way Wrexham would if they achieve promotion. It's unfair to compare Wrexham's meaning to the community around it, because MLS teams simply haven't been around nearly as long and the comparisons are so different, but that's another thing that MLS programming can't really reach for.
What's described above from The Athletic story sounds like what you'd find on any or all of the team's websites, which isn't going to be enough. And it's not like every one of these documentaries finds gold. Tottenham and Juventus have had theirs, and their fanbases in the US haven't exploded or anything. It's all in the delivery.
There is much to be excited about with the Apple deal. The rigid start times, basically 7:30 p.m. in every timezone, will make things way easier on fans and will make gameday seem like a bigger deal than the sprawl of start times we saw in the past. It makes it seem more NFL weekend than an MLB one that just sprinkles throughout the day lightly rather than demanding your attention at a specific time. The wraparound show, if executed correctly, can be something fans look forward to like Red Zone, and spice up the middle of the season and make it poppier. The uniqueness of the deal is a story in itself.
But if not done correctly, then MLS has already buried itself out of sight. And this is not an entity anyone would trust to walk that tightrope.




Original source here

#Apples #MLS #channel #begins #shape #shape